---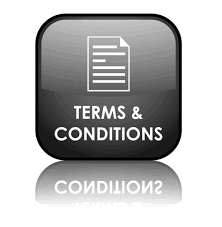 ---
GENERAL
MIMI Boutique operates this website . Throughout the website, the terms "we", "us" and "our" refer to MIMI Boutique. MIMI Boutique offers this website, including all information, tools and services available from this site to you, the user, conditioned upon your acceptance of all terms, conditions, policies and notices stated here.
By accessing this website you agree to these terms and conditions. If you do not agree to them, you may not use and access this website. The MIMIBoutique.ie website is provided solely for your personal, non-commercial use. You may not use this website for any commercial purpose.
We reserve the right to revise and amend these terms and conditions from time to time to reflect changes in market conditions affecting our business, changes in technology, changes in payment methods, changes in relevant laws and regulatory requirements and changes in our system's capabilities.
TERMS OF SALE
If you place an order, this will be your offer to purchase the items from us. We will acknowledge your order as soon as possible but will be under no obligation to supply the products ordered unless we have the products in stock and they are available at the prices specified.
If items that you order are out of stock, subject to a delay or the price is higher than that shown on your order, we will try to contact you at the email address you provided when placing your order. If we cannot contact you or receive no response to our email, we will continue to process the remaining items on your order. We will not supply a substitute product without your express authority.
We have made every effort to display as accurately as possible the colours of our products that appear on MIMIBoutique.ie however, colours often vary from camera to camera. Also colours may vary form computer/mobile device/laptop monitor to monitor. Therefore we cannot guarantee that your monitor's display of any colour will be completely accurate.
When you place an order, you will receive an acknowledgement e-mail confirming receipt of your order. This email will only be an acknowledgement and will not constitute acceptance of your order. A contract between us for the purchase of the goods will not be formed until your payment has been approved by us and we have debited your credit or debit card.
CANCELLATION OF ORDER
You may cancel your order for a full refund within 2 hours of ordering, by emailing MIMI Boutique with "Cancel" and your order number in the subject.
PRICE AND PAYMENT
All prices are inclusive of VAT, and are correct at the time of entering the information into the system. We reserve the right to change the prices of goods at any time. Prices charged to overseas customers will be subject to the exchange rate applied by the customer's credit or debit Card Company. International customers will also be liable for any customs or import duty charges that may be applied. All credit and debit cardholders are subject to validation checks and authorization, and no order will be processed before this has taken place. Customers will be notified immediately if payments are not authorized. Please note that we require a valid telephone number and e-mail address when orders are being placed. Failure to provide these may result in the order being cancelled. Once orders have been placed they cannot be modified in any way. Any cancellations required must be confirmed by telephone immediately after the order has been placed
We try to ensure that all details, description and prices that appear on our website are accurate, however errors may occur. If we discover an error in pricing we will notify you immediately by either correcting the price or cancelling your order.
We reserve the right to correct any errors, inaccuracies and to change or update information at any time without prior notice, either in increase of decrease of goods, or remove or vary service, therefore payment of goods will not be reimbursed if order has been placed after price change. We reserve the right to refuse to fulfil any orders that you may place based on information on the Service that may contain errors or inaccuracies, including, without limitation, errors, inaccuracies or out-of-date information regarding pricing, shipping, payment terms, or return policies.
Dispatch times may vary according to availability and any guarantees or representations made as to delivery times are subject to any delays resulting from postal delays we will not be responsible.
In order to contract with MIMI Boutique you must be over the age of 18 years of age and possess a valid credit or debit card issued by a bank acceptable to us. MIMI Boutique retain the right to refuse any request made by you.
ADDITIONAL CHARGES
Any customs or import duties are charged once the parcel reaches its destination country. These charges must be paid by the recipient of the parcel. We have no control over these charges and cannot predict what they may be. Customs policies vary widely from country to country; you may want to contact your local customs office for further information.
If you are not around to take delivery of your parcel, a delivery card will be left for you to arrange re-delivery/collection.
Shipping and Returns postage are not refundable.
DISCOUNT CODES/COUPONS
Only one promotion code can be used per order.
A promotion code cannot be used after an order has been placed, even if your order has not been dispatched. Additional terms and conditions may be included in promotional newsletter.
STANDARD DELIVERY
Standard Delivery will be made within 2 working days after you place your order, within that time frame you will receive shipping notification, you should expect to receive your delivery within 1-2 working days, however still allow up to 5 working days for order to be delivered.
A signature may be required upon receipt so please ensure that there is someone there to accept it. If you are not around to accept delivery of your parcel, a delivery card will be left to arrange a re-delivery or collection. Unfortunately we cannot deliver on a bank holiday. In this instance please expect your delivery on the next working day.
INTERNATIONAL DELIVERY
Delivery will be made within 3 to 7 working days from placing your order.
RETURNS
Merchandise must be returned in original condition (unworn, unwashed, unaltered) with original packaging, & tags attached. Please click on this link for instructions on how to return an item.
Please email MIMI Boutique with "RETURNS" and your personal ORDER NUMBER in the subject line and your name, five-digit order number and reason for return in the email for instructions on how to return an item. We do not provide free returns nor do we refund shipping.
Any customs or import duties charged on international returns will be charged to the sender except the returned item is deemed to be faulty. We have no control over these charges and cannot predict what they may be. Customs policies vary widely from country to country; you may want to contact your local customs office for further information.
REFUNDS
ONCE WE HAVE RECEIVED YOUR PACKAGE, YOUR REFUND WILL BE PROCESSED WITHIN 5-7 WORKING DAYS. We reserve the right to refuse any returns if we determine that the merchandise does not qualify for a return.
Please be advised that it may take between 3-5 working days for any funds due to reflect in your banking statement. Unfortunately this is out of our control, as it depends on your banking service provider. Original shipping charges are non-refundable.
PROHIBITIONS
You must not misuse this website. You will not commit or encourage a criminal offence, transmit or dispute a virus, or post any material that is malicious, technically harmful, in breach of confidence, or in any way offensive or obscene, hack into any aspect of the service, corrupt data, cause annoyance to other users, infringe upon the right of any other persons proprietary rights, send any unsolicited advertising commonly referred to as spam. Breaching this provision would constitute a criminal offence under the Computer Misuse Act 1990.
We will not be liable for any loss or damage caused by a distributed denial of service attack, viruses or other technically harmful material that may infect your computer equipment, computer programs data or other proprietary material due to your use of this website or to you downloading any of the material posted on it, or any website linked to it.
DISCLAIMER OF LIABILITY
The material displayed on this website is provided without any guarantees, conditions or warranties as to its accuracy. Unless expressly stated to the contrary to the fullest extent permitted by MIMI Boutique and its suppliers, content providers and advertisers hereby expressly exclude all conditions, warranties and any other terms which might otherwise be implied by statute, common law or the law of equity and shall not be liable for any damages whatsoever, including but without limitation to any direct, indirect, special, consequential, punitive or incidental damages or damages for loss of use, profits, data or other tangibles, damage to goodwill or reputation or the cost of procurement of substitute goods and services arising out of or related to the use, inability to use, performance or failures of this website.